What is the best way to maximize your return when it comes time to sell? The simple answer: property preparation. But how do you ensure you're making the right changes rather than wasting money on a remodeling project that will not help your house become more marketable? We've compiled a handy guide outlining some of the most cost-effective renovations you can make to maximize ROI.
According to data retrieved from Remodel Magazine's 2021 Cost vs. Value report, the top five remodeling projects proven to deliver the highest rate of costs recouped are garage door replacement, manufactured stone veneer, minor kitchen remodel, siding replacement, and window replacement. Here's what we find will give you the most bang for your buck in the Bay Area:
Garage Door Replacement
When it comes to home preparation, one of the most reliable ways to ensure you get maximum ROI is via garage door replacement or renovation. Don't underestimate the power of an appealing and functional garage door. The house's garage door should be visually appealing to boost the overall exterior aesthetic of your investment property while also complementing the house's overall style.
Functionality also means deciding whether the garage door needs to be insulated to protect against cold weather or constructed from material impervious to rust and rot, especially in high humidity climates. With the right build and renovations, a garage door can become an extra layer of home security and aid in cost-cutting. Insulated garage doors will help you retain the heat in your home, therefore becoming energy efficient and helping you save money in the long run.
Minor Kitchen Remodel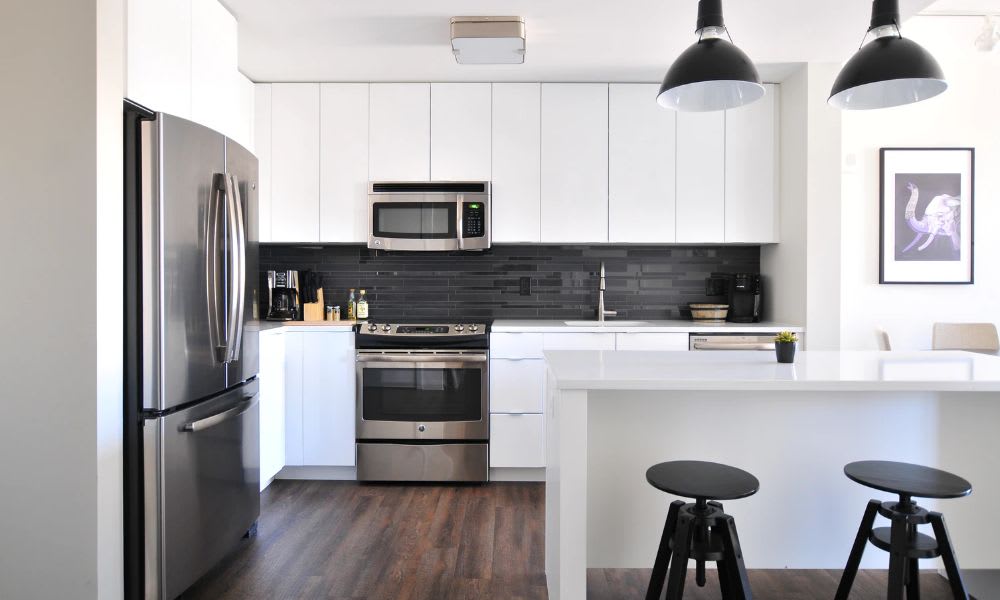 Minor kitchen renovations can yield a significant return on your property investment. Some remodels and renovations are risky endeavors when fixing up a house, but kitchen remodels (minor ones) rarely are. Never underestimate the power of a nice kitchen, as it's often one of the deciding factors when people are searching for their next home.
It's important to budget accordingly and set aside money to do some minor remodeling in the kitchen, including updating appliances (particularly to energy-efficient models if possible), resurfacing cabinets, or adding a fresh coat of paint. But keep in mind that the kitchen should blend in with the rest of the house. If the interior is traditional, the kitchen should be, too. You want to go for a natural design scheme—something timeless and durable that can last for years rather than choices that might stick out.
Window Replacement
Depending on the house, window replacements might be a relatively inexpensive endeavor but one that is sure to help you recoup costs on your investment property. If you're renovating an older house in particular, window replacements are a worthy renovation, as window technology has come a long way in terms of energy efficiency.
Things like vinyl frames and double/triple-pane glass can provide insulation against the outdoor elements, as does weatherstripping, which is typically provided as an extra seal to protect your home. New windows can also bolster your home's curb appeal, add extra security, and dampen noise from the outside to keep things quiet and peaceful inside.
Deck Addition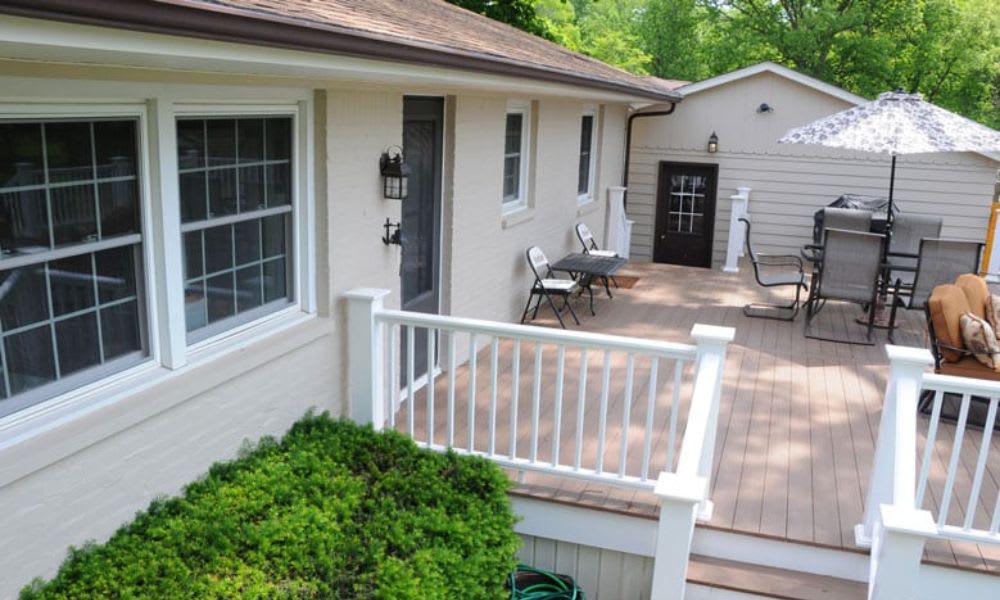 One of the best investment decisions you can make on your house is to build a deck, especially a composite deck. What's better than the ability to step outside of your house and relax on a deck while watching the sunset and enjoying a drink with friends? Of course, it should be noted that adding a deck is generally a costly endeavor. Still, depending on where you live, materials used, and the deck size, you can manage these costs and recoup them when your investment property sells.
The value of extending your outdoor living space should be enough to motivate you into factoring in a deck addition into your renovation budget. In terms of decking material, quality wood material has a higher ROI than composites. Keep in mind that buyers will appreciate homes for sale in San Leandro with built-in deck additions, as the weather is typically nicer year-round, and homeowners get more usage out of their outdoor living space.
Entry Door Replacement
It always comes back to curb appeal, but what buyers see first makes a big impact on their overall decision to make an offer on the house or not. That's why replacing front doors generally delivers a high ROI, as does refurbishing your front entrance with a grand design.
How can you increase the value of your front door and entranceway? First things first, you'll want to use quality materials. Steel entry doors deliver the highest ROI, but steel is not the only viable option. Fiberglass also has a considerably high ROI, along with being customizable. It's easy to change the style and color of a fiberglass door.
Wood doors are a possibility, although they tend to be more expensive. However, if you're going for an ornate or grand design, you might consider a wood door replacement. Make sure that whatever you choose blends with the rest of your home's exterior. Another significant factor you'll need to consider when remodeling a door or entryway is security.
Doors are the first line of defense in a home, and while security systems are a nice touch, it's nice to know you have a sturdy door standing between your family and the outside world. Steel frames and polyurethane foam cores are nice additions to any door, also because of energy efficiency.

Roofing Replacement
Sometimes renovations with the highest ROI aren't as glamorous or noticeable, like a roof enhancement. Is it really worth it for something that buyers might overlook? Yes, because you'd be surprised how much fixing missing shingles or gutter build-up can enhance the overall appeal of your home's exterior. It all comes back to curb appeal, and buyers might pass on a home that's showing obvious signs of wear and tear. If you notice that your roof is sagging, the paint is chipped, or it needs some update to its structural integrity, it's best to go in and fix it up as soon as you can.
In most cases, you'll probably need to make some minor adjustments and repairs, but if you have a particularly old home, you might want to consider replacing the entire roof. Slate and tile roofs are more expensive but last longer –– up to 50 years in most cases. If you only need to make small adjustments, keep in mind that cost-cutting measures can hurt you. For example, it's not a good idea to lay new shingles over old ones because it can trap heat and add unnecessary weight to the roof. It's best to pay the extra money to remove shingles first before adding new ones.
Bathroom Remodel
When it comes to bathrooms, so long as your bathroom is working and there aren't obvious signs of damage, cracked tiles, or mismatched amenities, you might be able to avoid a total remodel. However, that doesn't mean you should completely overlook the bathroom, especially if it has outdated attributes or clashes with the rest of your house's style. It's worth taking the time to do a complete once-over to fix any potential defects, replace tiles, add new fixtures, update lighting, and make other cosmetic changes.
Are you planning on purchasing a new home in San Leandro or renovating an investment property? Contact Jade and Paul Talbot today to set up a consultation and learn more about finding your dream home in this beautiful community.