Welcome to 972 Estudillo Avenue
4 beds | 2 baths | 2126 Sq Ft | 4,935 sq ft lot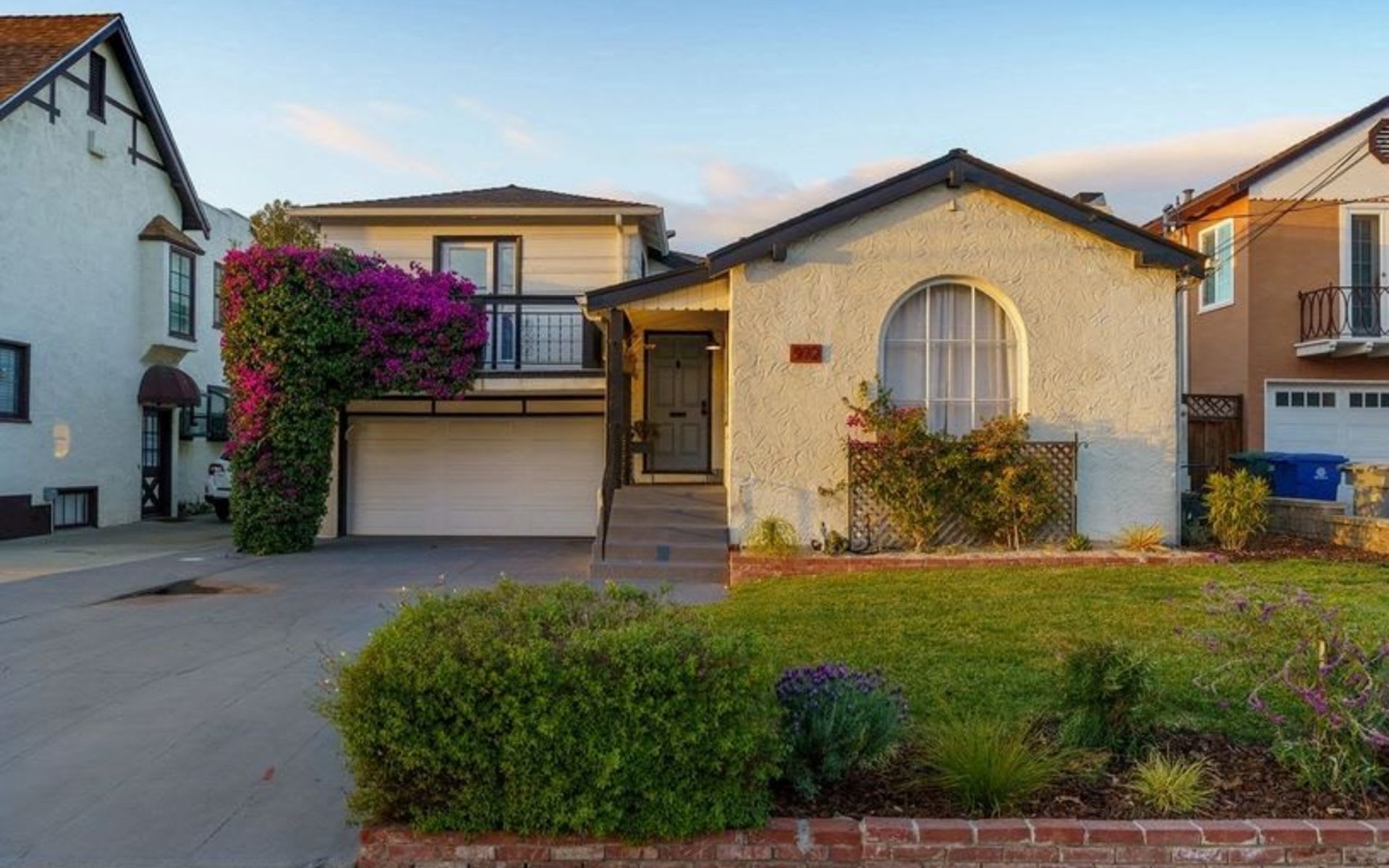 Early Mid-Century Artistically Designed Estudillo Estates Home


972 Estudillo Ave is a large, fully redesigned home perfect for work-from-home life with plenty of room for family and guests. The home has been intentionally designed and remodeled to highlight the 1939 architecture and marry it with contemporary design elements. Walkability is as good as it gets with restaurants, coffee shops, and other amenities just a block or two away. The art deco trim, original hardwood flooring, and large front picture window are some of the prominent original features that give the home a special feel.


As you walk through the front door, you are met with a newly tiled entryway and a large living room with ceilings that soar. Through the living room, you'll find a large formal dining room perfect for dinner or entertaining guests. Off of the dining room, there is a staircase with wrought iron handrail leading to the bedroom zone. There are three bedrooms upstairs and a large redesigned bathroom with a modern, understated look and a large soaking tub. One of the bedrooms has the most adorable original wooden bunk bed adding even more charm.


Heading back to the main level, as you step into the kitchen, you'll find a newly reimagined space with high contrast, an eye catching backsplash, and custom wood shelves. The small nook to the rear of the kitchen could serve as an office space or be further transformed into a breakfast nook. Step through the glass door onto your large deck space that has room for lounging and space for an outdoor dining table as well. A large orange tree gives the backyard some great shade and the back garden bed is perfect for a small amount of gardening. An adorable shed in the back corner is well placed and convenient for storage.


The lower level consists of a large bedroom or bonus space that could be used as an office, gym, guest space, or large bedroom. There is a washer dryer zone with wooden counter tops and shelving and a boldly redesigned bathroom that feels modern but elegant. With tons of garage space for storage, central heat and A/C, and other great features, this home will check all of your boxes and be the perfect space for your family for years to come!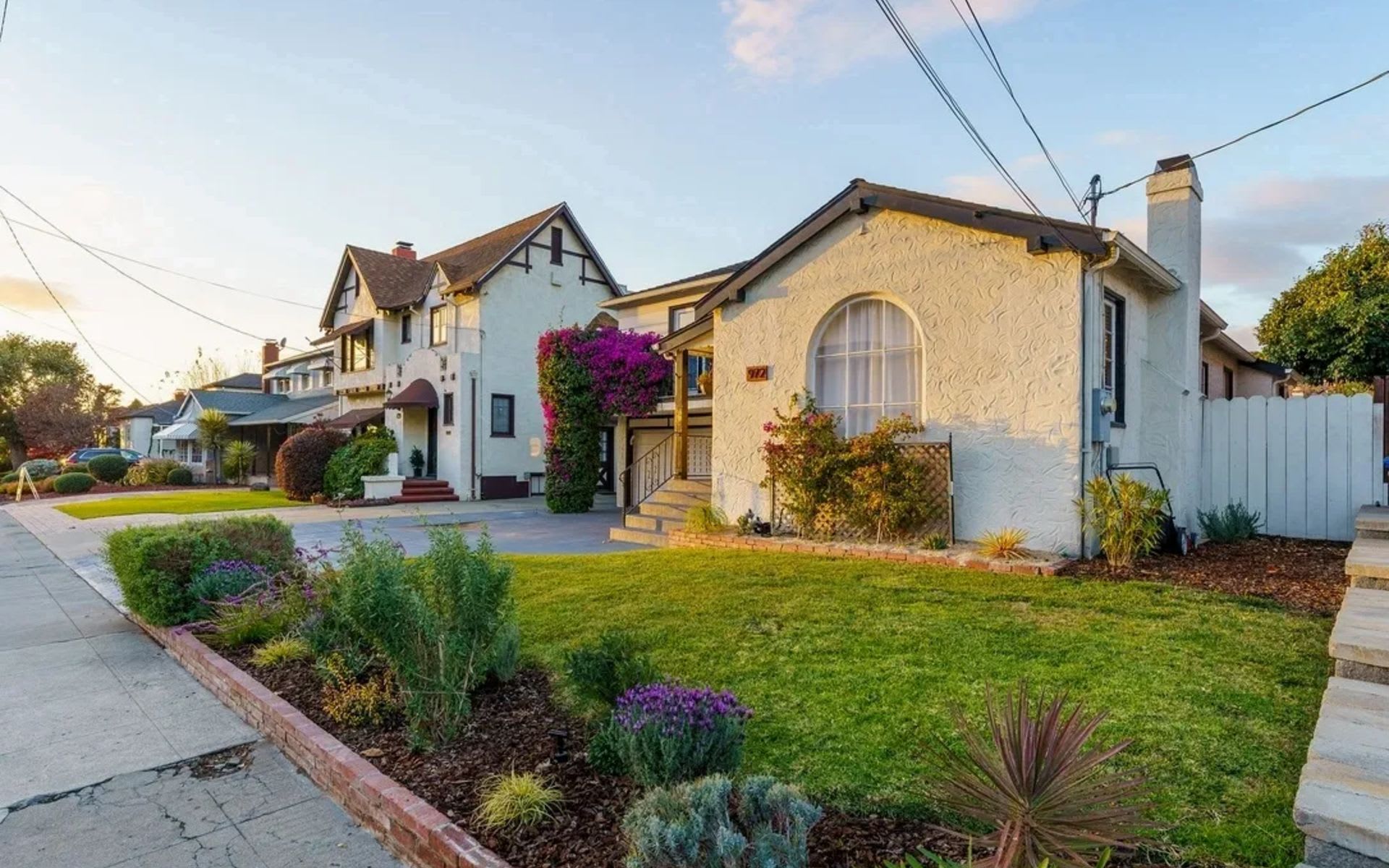 Location Highlights


Close proximity to 1-580, San Leandro BART, and the AC Transit Service.
Strong and established neighborhood association that holds neighborhood meetings and an annual block party.
Feeds into top rated local Elementary School (Roosevelt Elementary School) and there are several top rated pre-schools within walking distance.
Located within walking distance to Lake Chabot, San Leandro Library, and Memorial Park.
Located two stops away from the Oakland Zoo.
Best Neighborhood Food/Drinks


Main Street Bagels
Sabino's Coffee
Zocalo Coffeehouse
Yuri's Taqueria
Galvan's Market
Estudillo Produce Market
Top Hatters
Moussaka Mediterranean
Paradiso
Bluebird Pizzeria
Xiang Yuen Xiao Long Bao
Farmhouse Thai Kitchen - San Leandro
Maejoo Wings
What Makes It Even More Special


Free Little Libraries and gnome/fairy gardens throughout the neighborhood
Neighbors coming together on Fridays for social distanced "jam sessions" on Bridge Street (with live music!)
There is an annual chili cookoff, a library carnival, a neighborhood BBQ, and many more community events (in non-pandemic times)
The parks at the local elementary school, open to the public on the weekends
The neighborhood is full of tall elm trees and picturesque homes, ranging from Tudor to Mediterranean to Colonial.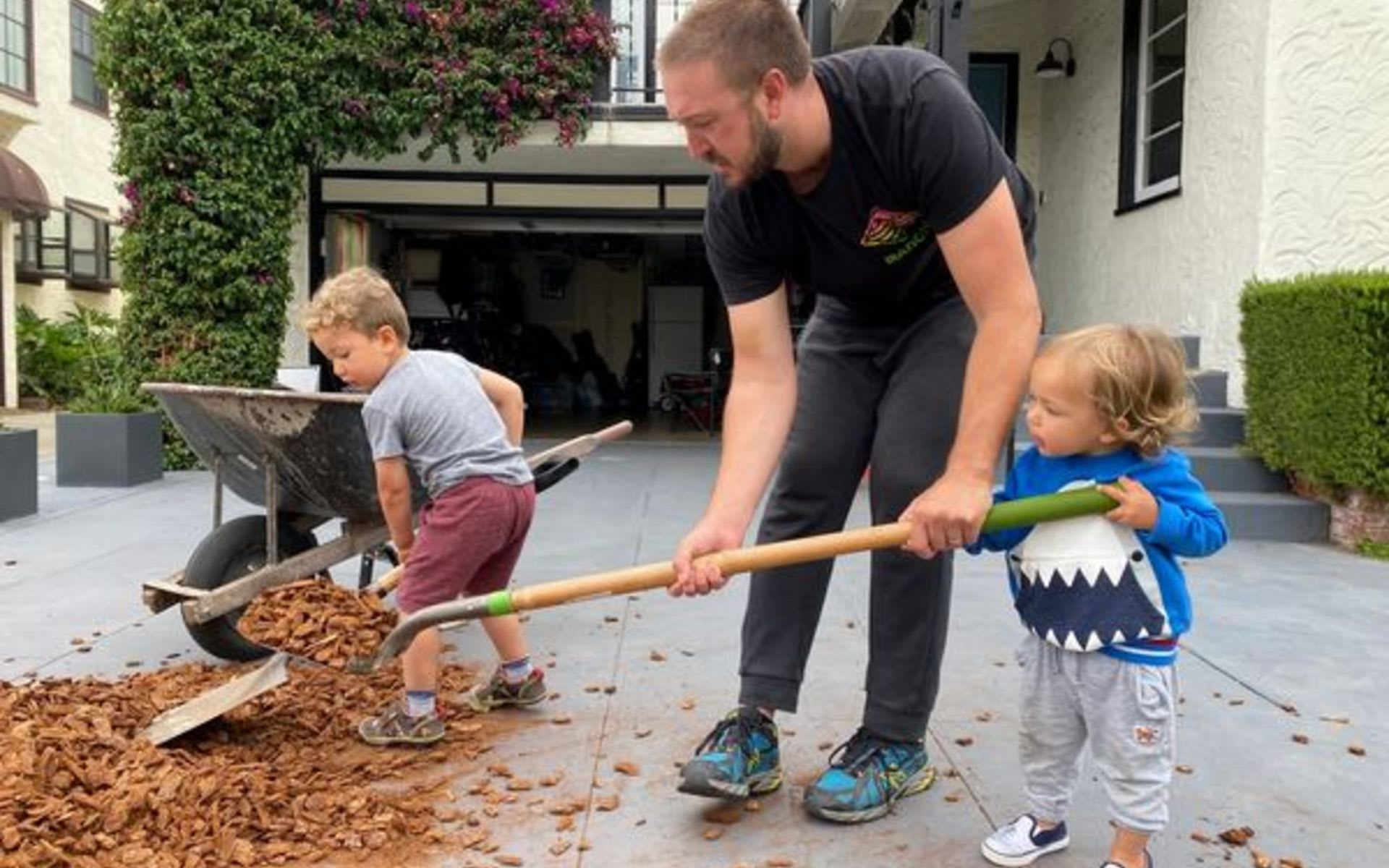 List of Upgrades

2020


Fully remodeled kitchen with stainless steel appliances, Kova stone countertops, Zline Range, Milzen cabinetry. and custom open shelving.
Fully remodeled downstairs bathroom and laundry area
Replaced lower level back door and painted front door
Installed new door chimes from Renovation
Installed various new light fixtures, including Anthropology Tanner chandelier in dining room.
Added brick across the front yard, re-did front yard landscaping and added drip irrigation
Ordered five brand new, custom double paned windows to be installed in the living and dining room (January 20th)
2019


Fully remodeled upstairs bathroom, which included reconfiguration of tub to accomodate double vanity (signature hardware)
Replaced laminate floor in foyer with tile
Replaced door knobs on exterior doors
Added insulation in attic
Painted concrete in the front and back Added deck to the back of the house.
Created "dog run" on side yard
2018


Painted entire interior (minus second light blue bedroom upstairs)
Renovated downstairs - replaced floors with luxury plank vinyl flooring, removed wood paneling and re-sheet rocked walls, and upgraded electrical
Installed a 220 Hook up in the garage so it is ready for an electric charger
Added West Elm curtain rods in living, dining, and primary bedroom
Installed new HVAC system with UV + April Air Filters and Central AC 1-Zone.
Installed Nest Thermostat and Security Camera
Added trellis with bouganvillea to front garden bed


Welcome Home: Letter to Buyers
As realtors, we read a lot of "Welcome Home" letters to buyers from sellers. They usually start with "when we walked into our home, we knew it was 'the one.'" I wish I could make ours more creative, something a bit less cliche, but it really was true for me as well. When I walked through the doors of 972 Estudillo, I knew I had to live there. We weren't even in the market to buy. We had just finished fixing up our first home, which was a complete floor to ceiling remodel.


As I walked through 972 Estudillo, I saw a new chapter of our lives unfolding before my eyes. I saw our children playing in the built-in bunk bed, and us hosting family gatherings in the living/dining room. I was struck by the high ceilings, the gorgeous and unique crown molding, and the perfect layout. I was excited by the prospect of being able to remodel the kitchen and the bathrooms and comfortably work on the house room by room.


I found out I was pregnant with our second son the same week we got into contract on the house. Knowing that we would be able to settle into such an amazing home before expanding our family made me feel at ease. Mostly, I thought about how amazing it would be to be able to go on walks throughout the beautiful neighborhood and how convenient it would be to have our favorite bagel shop (Main Street Bagels!) nearby. I thought about how I would be able to leave my house three minutes before a Square One yoga class started and make it to class on time! I thought about how easy it would be grab groceries (or delicious sandwiches!) from Estudillo Produce Market across the street.


I never imagined that we would live through a global pandemic in this home. But honestly, there's nowhere I would have rather been these past 9 (!) months. When the Shelter in Place order was first announced, our lives and routines were all turned upside down. We spent hours each day on walks throughout the neighborhood, getting to know our neighbors from a distance. Our neighbors coordinated Friday evening socially distanced gatherings (with stereo systems and live music!) on Bridge street. Neighbors hid teddy bears in windows to keep the kids' (and parents'?) spirits up. We even "bubbled" up with a young family in the neighborhood, which was perhaps the most wonderful thing that could have happened to us this very strange year.


Now I guess you're probably wondering why we're moving. Simply put, we didn't think we would be! COVID-19 forced us to spend A LOT of time at home, and as a result, we spent A LOT of time working on the house. We recently remodeled our kitchen, bathroom, and laundry room and we're thrilled with how everything turned out. We thought we'd be able to enjoy it for a bit longer, but then we came across the opportunity to purchase a home with rental income (i.e.: a place for our parents to stay when they visit once this pandemic is over!) and of course, you may have guessed it - the new place needs some love. It will be our next creative adventure, and we're so excited for it.


As nostalgic as it is to think about all the memories we have had in this special home, we are happy to pass it on to new owners. Plus, I'm not kidding about how much we love the neighborhood. We're moving very close by, to another home in Estudillo Estates!. Maybe we'll run into you one day at one of the many neighborhood Little Free Libraries.


Thank you for taking the time to learn about our home. We hope you are able to move into the home that is "the one" for you, very soon.




Sincerely,


Jade Talbot